Today we received a Whatsapp message from Pastor Richard in Kenya. The following words rejoice our hearts:
Today I preached at the funeral of one of our members and many people received Jesus Christ as their personal savior. I used the book Chapter 3: I Was Made - To Live Through Many Difficulties, I Was Born With a Sinful Nature. About 1000-2000 lost souls received Jesus, Glory to God!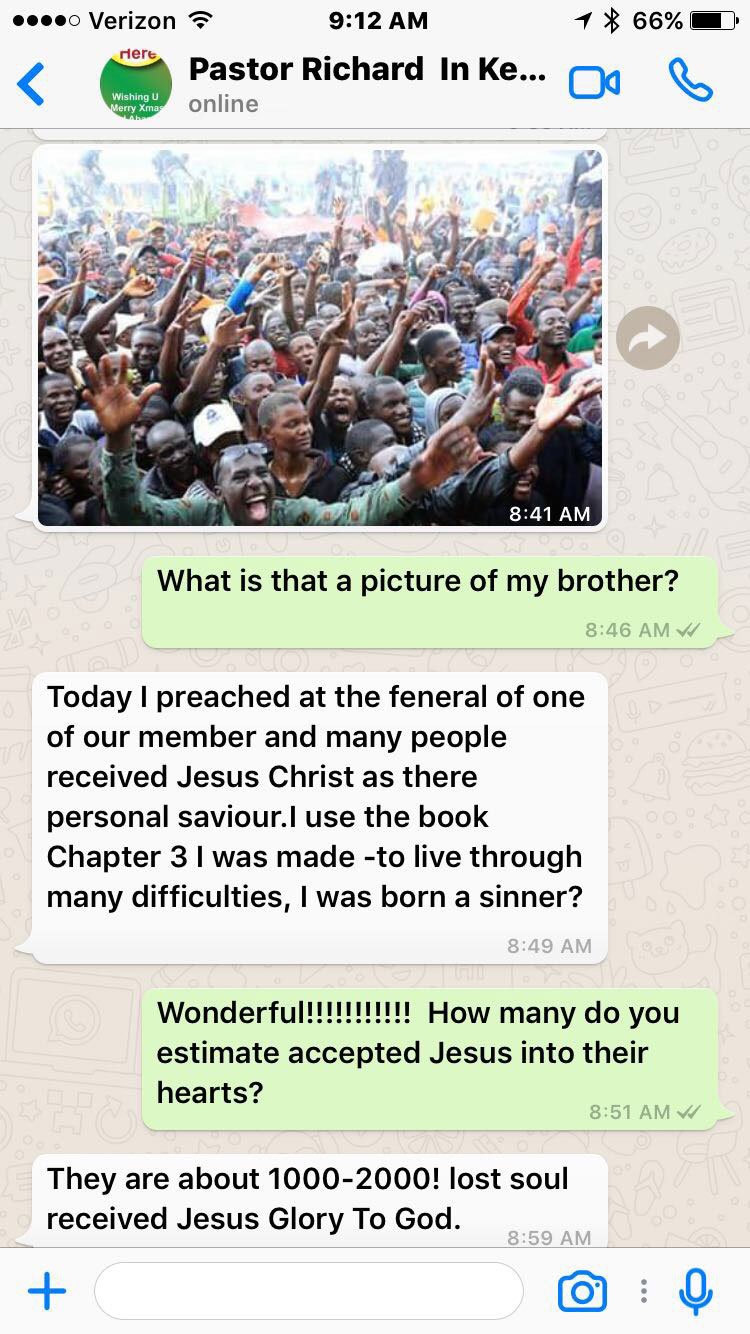 So what appears to be a mob - are actually men and women in celebration mode after accepting Jesus Christ as their Lord and Savior. It was at the end of a funeral in Kisii, Kenya on the morning of July 1 when they celebrated the man's life - the way it should be.
Pastor Richard Onchoke from Kisii was preaching on our book's Chapter 3 message: "I was made to live through many difficulties; we are all sinners" and at the end of his sermon he asked the crowd who wanted to accept Jesus Christ as their Lord and Savior. He said it was a very large crowd and somewhere between 1000 and 2000 men and women raised their hands and accepted Christ. Praise the Lord!!!
Would you like to help us open peoples' eyes to the majesty of God's grand plan through His son, Jesus? You can! Simple give them our free book.